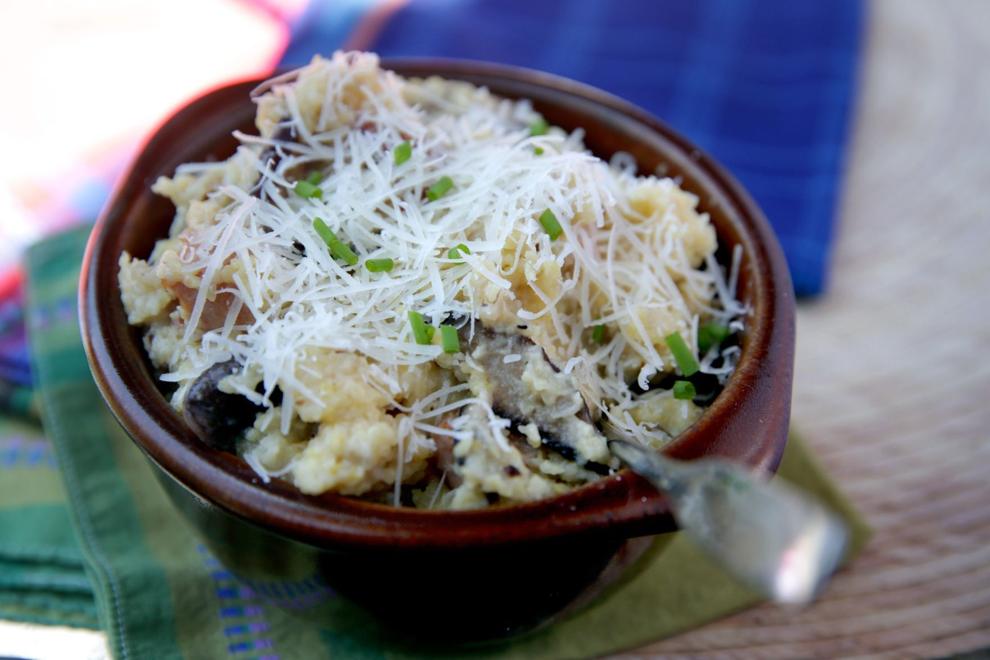 1 cup stone-ground grits, polenta or coarse cornmeal
4 cups as well as 2 tablespoons chicken, fish, veal or vegetable inventory, divided
3 tablespoons butter, divided (2 tablespoons slice into tiny cubes)
1 pound refreshing shiitake mushrooms
2 cloves garlic, peeled and minced
2 modest shallots or 1 large shallot, peeled and finely diced
12 ounces cooked, large-high-quality sausage, minimize into cubes, see notice
6 ounces Parmesan cheese, see be aware
Take note: This recipe tends to make a restaurant-good quality dish, comprehensive with all the energy. To lower the calorie rely a little bit, use 10 ounces of sausage and 4 ounces of cheese.
1. Heat the grits or cornmeal and 4 cups of the stock in a medium or large pot above medium-higher heat. Bring to a light simmer and prepare dinner, stirring usually, until all the liquid has been absorbed and the cornmeal is comfortable, 20 to 35 minutes. Stir in 1 tablespoon of the butter and include salt, if vital.
2. In the meantime, clear away stems from the mushrooms and discard. Flippantly brush any filth off mushrooms and lower caps into ¹⁄8-inch slices.
3. Heat a massive, major pan, if possible solid iron, until finally it is really hot. Add oil. Increase mushrooms and sauté for 30 seconds, sprinkling with salt and pepper to style though cooking. Insert garlic and shallots, but preserve stirring so they do not shade or burn up. Right after 1 minute, take away from heat and incorporate the remaining 2 tablespoons of inventory to quit the cooking. Increase the remaining 2 tablespoons of cubed butter and stir continually right until it is melted and carefully coats the mushroom combine.
4. Blend the grits or cornmeal, sausage, shiitakes and 3 ounces of the cheese. Spoon on to plates and major with the remaining cheese.
Per serving (based mostly on 8): 383 calories 29g extra fat 12g saturated fat 59mg cholesterol 16g protein 14g carbohydrate 1g sugar 1g fiber 1,189mg sodium 280mg calcium
Adapted from "The Frog and the Redneck Cookbook" by Jimmy Sneed