10 Different Types of Yoga to Master Your Body and Mind

by Caitlin H,

Oct 17, 2022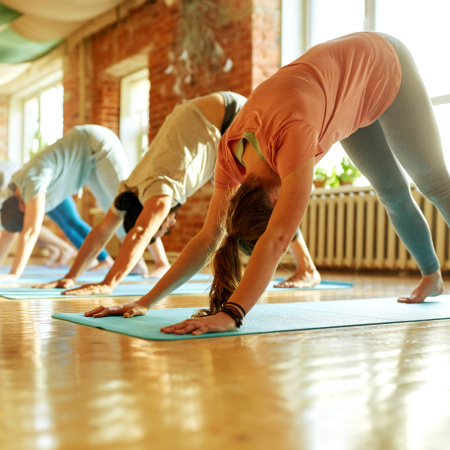 Controlling both your mind and body are two things that can work wonders toward improving your overall health and weight loss efforts. And yoga is a highly effective way to get that control.
Yoga combines breathing and meditation (mind) with movement (body) to boost various elements of your health, including flexibility, endurance, strength, inner peace and well-being. Yoga is practiced by millions of people and the varieties and forms of the practice is growing. You can try out for mediation, fitness, spirituality and, of course, fun!
Work your way down our list of 10 different yoga types! You're sure to find the perfect yoga workout.
3 Strategies to Maximize Weight Loss Through Portion Control

by Caitlin H,

Oct 10, 2022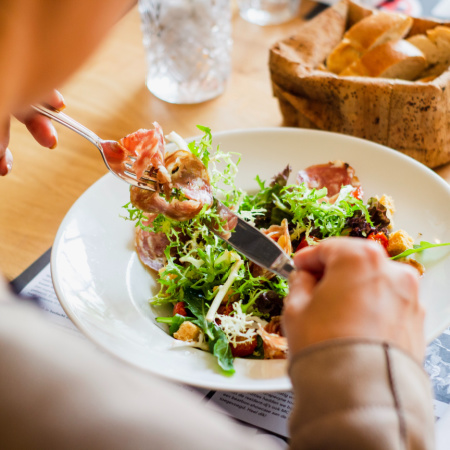 Most diets focus on restricting your eating by cutting out things like refined sugars, carbohydrates, fat content, etc. And while reducing your intake of those things can aid in weight loss*, the constant restriction can also make it more challenging to stay dedicated and consistent.
Another practical approach is to allow some of the foods you enjoy most while focusing on portion control instead. Portion control is when you focus on the amount of food you're eating and adjust it according to your calorie and nutritional goals.
Applying some simple routine tips to your meal portion control can go a long way toward helping you reach your goals!
Former Ballroom Dancer Reverses Diabetes while Shedding 45 Pounds with Diet-to-Go

by Caitlin H,

Oct 3, 2022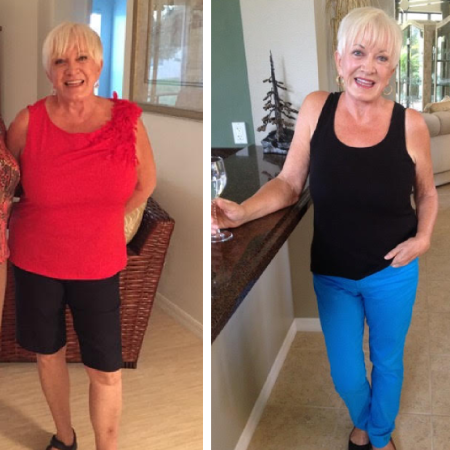 For 77-year-old Florida resident Judith Nelson, weight loss came secondary to a deep desire to regain control of her health and expand her lifespan.
"Healthy living is what's most important to me," Judith said. "Right now longevity and not being a burden to my children is my primary goal, and that comes from being healthy."
Find out how Judith Diet-to-Go helped Judith work towards her goals, and find out how YOU could be our next success story!
7 Delicious, Healthy Weekend Dinners for Fall

by Caitlin H,

Sep 26, 2022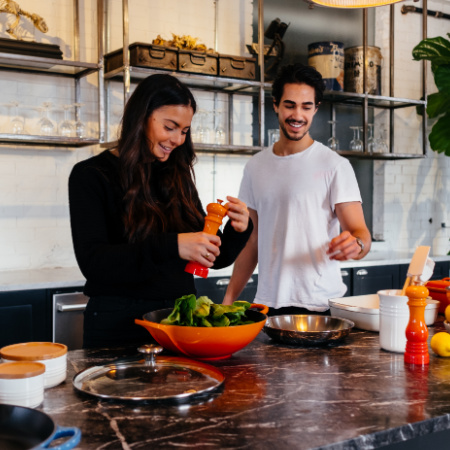 Autumn is such a fun time. The cooler weather and changing leaves make for an excellent time to get outside and enjoy the fresh air. Plus, the seasonal produce makes for exciting, tasty dishes that are packed with nutrition and flavor.
Do you have any fall favorites? We have a few we think you should add to your recipe book! You can whip up these delectable dishes on the weekends and enjoy your fresh, calorie- and portion-controlled meals from Diet-to-Go during the week!
5 Ways to Ensure Your Weight Loss Journey Won't Be a Wash

by Caitlin H,

Sep 19, 2022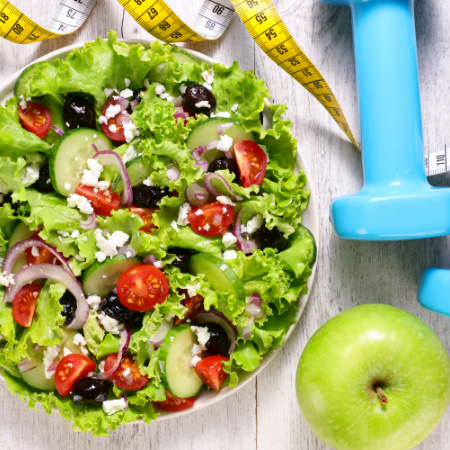 You know eating a healthier diet is vital to losing weight. You know that it means you'll have to make some real changes, and you're ready.
So you research online, you check out the article about the best new diets, you talk with your friend about the plan she's been trying…
But here's the thing: Losing weight isn't about trying the latest and greatest thing. It's finding what works for you and setting yourself up for success by ensuring your weight loss journey won't be a wash. We've come up with a few ways for you to do exactly that.
Spin Class Instructor Says Nutrition is Key to Weight Loss

by Caitlin H,

Sep 12, 2022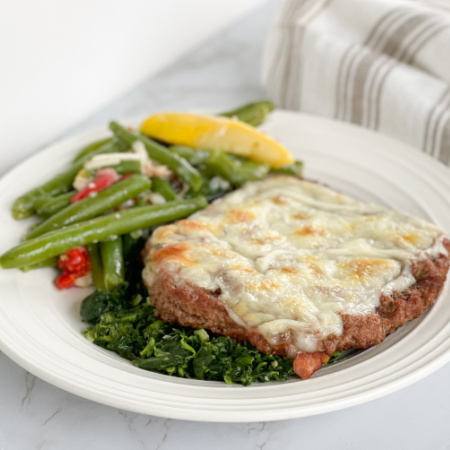 Denise, a 47-year-old marketing executive for a major pharmaceutical company, has been exercising nearly every day for years. She teaches spin classes three days a week, lifts weights five days a week, and does yoga one day a week. Despite her incredible fitness level, Denise knew last December that her 202-pound weight meant it was time to make a change.
Even as a fitness enthusiast Denise turned to Diet-to-Go to help lose those extra pounds with its ease, portion control, and high quality food. 
Sweet & Salty Keto-Friendly Side Dish Recipes for Labor Day

by Caitlin H,

Aug 29, 2022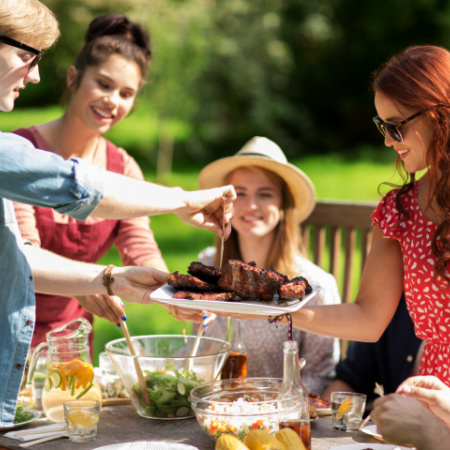 If you're on the keto diet or watching your carbs, you're good to go with the chicken, sausage, shish kabobs, or hotdogs sizzling on the grill. But what about the wide array of sweet and salty side dishes spread out across the table to go along with them? Just because you're keto-ing it up doesn't mean you shouldn't get to enjoy a tasty something to go along with your main dish!
Let's balance things out with some sweet and salty, delicious, keto-friendly recipes. You can whip these up yourself and take them to your next summer get-together.
5 Effective Resistance Exercises to Do as You Get Older

by Caitlin H,

Aug 22, 2022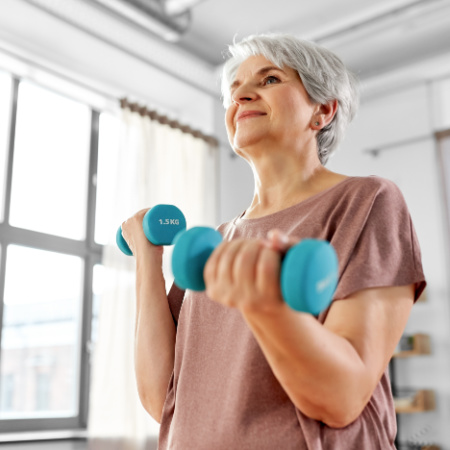 You've probably heard how critical a well-rounded diet and consistent cardiovascular activity are to prolonging your life. And yes, those things are essential — and just as essential is incorporating resistance training into your routine. That's because muscles naturally tend to lose strength as you get older; effects you can counter by doing things like lifting weights and using resistance bands.
We gathered 5 extremely effective resistance exercises for middle-aged folks and seniors. Do these at least a few times a week to work towards adding years to your life!
Healthy Hacks: How to Sneak More Vegetables Into Your Diet

by Caitlin H,

Aug 8, 2022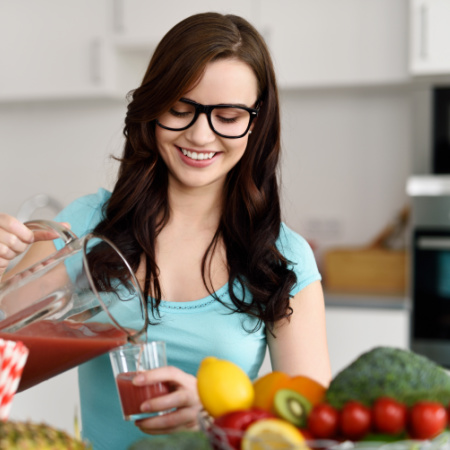 Vegetables — they're versatile, nutrient-packed and a vital part of any well-balanced diet.
Here's the thing. We all know how essential it is to eat them regularly. But if we're being honest with ourselves, it's challenging to choose the carrot sticks over the chips or the salad over the steak. So, we don't.
That's why we put together this list of 5 hacks to fit more vegetables into your diet. From smoothies to grilling ideas to veggie spreads and more, you'll find getting your daily vegetable intake a cinch with these tips!
Nurse Tries Diet-to-Go and Sheds 30 Pounds

by Caitlin H,

Jul 25, 2022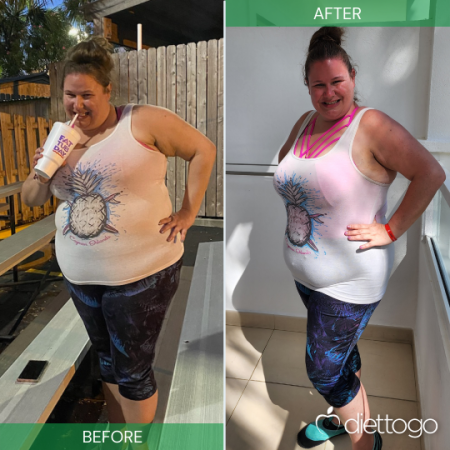 Working as a nurse at the height of the COVID-19 pandemic had no shortage of challenges. Just ask 37-year-old Michelle, who started her career as a nurse in 2017 and worked in labor and delivery and the emergency room.
"I was working insane hours," Michelle said. "I'd work overnights and never had time to eat healthy."
But then she found Diet-to-Go!
A Comprehensive Guide to Water Aerobics

by Caitlin H,

Jul 11, 2022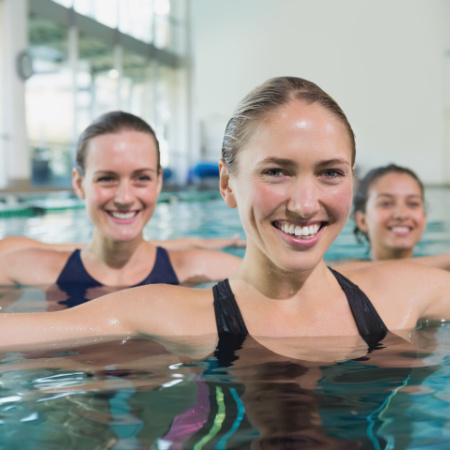 If you're looking for a low-impact workout that gets your heart rate up while simultaneously giving you the chance to build connections with like-minded people, then water aerobics may be the thing for you.
We put together a comprehensive guide to this fun, engaging fitness activity that is just the thing for anyone with limited mobility and those who love the pool!
7 Unique Outdoor Activities for a Summer Outing

by Caitlin H,

Jun 27, 2022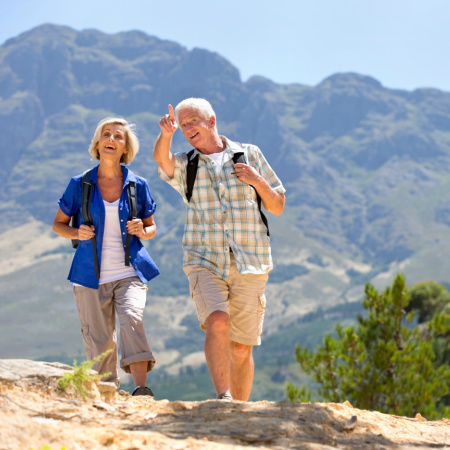 There's nothing quite like a day outside enjoying the trees, grass and flowers while soaking in the sunshine and smelling the clean, fresh air.
We found a whole host of reasons why you should incorporate time outdoors into your weekly activities, particularly during the warm summer days. If you're at a loss for some new unique ideas for a summer outing, the kinds of things that will make the experience memorable and enjoyable for you and your loved ones… we've come up with some fun things to try!
Lifestyle Tips to Help Manage Your Diabetes

by Caitlin H,

Jun 20, 2022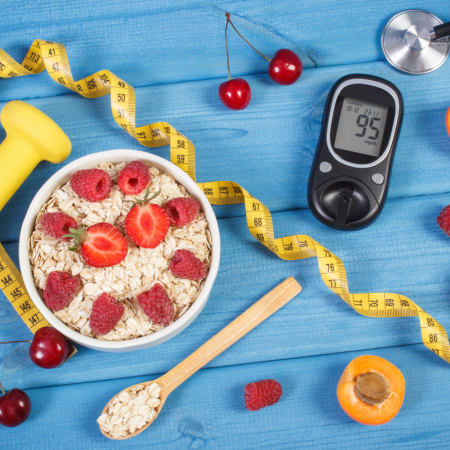 If you're living with Type 2 diabetes, you know how challenging it can be to simultaneously manage your blood sugar while striving to meet your everyday demands. It's easy to feel frustrated, overwhelmed, defeated, tired and stressed as you try to remember to do things like take medication, make your regular check-ups and deal with the everyday ups and downs.
We have a few lifestyle tips that may help make managing your health and your diabetes just a little easier.
6 Exercises for Improving Neck Pain & Tension

by Caitlin H,

Jun 13, 2022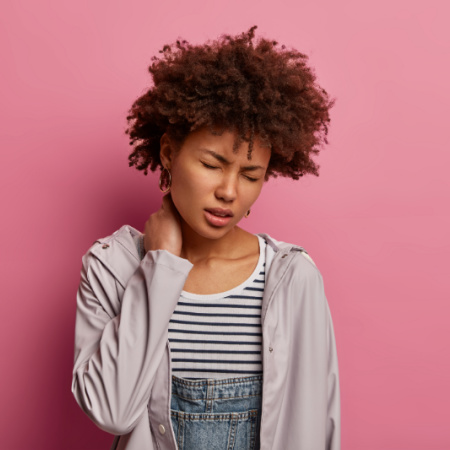 Many of us spend most of our day craning our necks to look at our computer screens, tablets or mobile devices. That unfortunate but necessary trend has caused a whole host of posture problems, which in turn can cause chronic neck pain and tension, particularly as we age.
Thankfully, a mixture of strengthening exercises and stretching can work wonders towards alleviating these issues.
8 Healthy Side Dishes for Your Memorial Day Barbecue

by Caitlin H,

May 23, 2022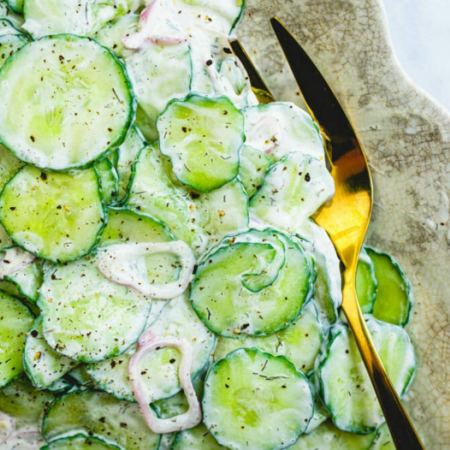 Barbecues are one of the best parts of summer. There's truly nothing quite like a warm evening with a cold drink and plate full of delicious food while friends and family are all around you.
Want to have side dishes that provide a healthier, lower-calorie alternative to traditional options…without skimping on flavor?
Try one of these healthy side dish recipes that will wow your guests at that next summer barbecue. Enjoy!
Evening Tips to Level Up Your Weight Loss Efforts

by Caitlin H,

May 16, 2022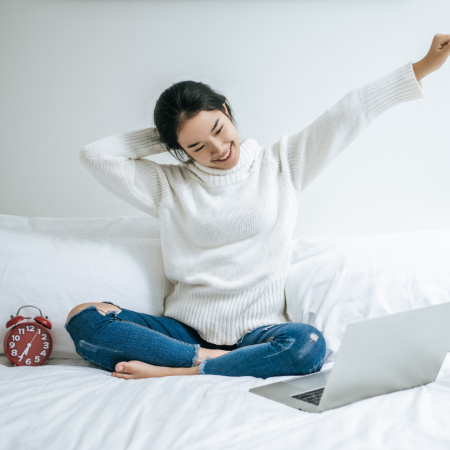 The evening brings a unique set of challenges to weight loss goals. It's often the time when we sit down and unwind, which can bring a certain amount of temptation to munch on unhealthy snacks or drink too many adult beverages.
Here are some much better ways to spend your downtime to set yourself up for success tomorrow! Try some of these simple nighttime tips to keep yourself on track and ensure you meet and maintain your weight loss goals.
How To Develop a Healthy Mindset, and Why

by Caitlin H,

May 9, 2022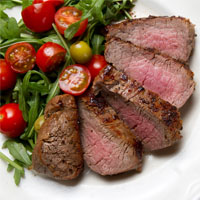 Life is all about your mindset. That's true when it comes to losing weight, too. A recent study from the Society for the Study of Ingestive Behavior found that people who view a meal as a way to be healthy ate significantly smaller portion sizes than those who viewed them as a pleasure or a way to stay full until the next meal.
Leverage Friendship to Make (Not Break) Your Health Goals

by Caitlin H,

May 2, 2022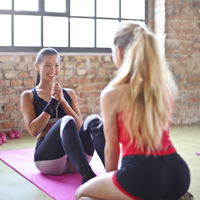 Think about what you do on the weekends. If you're like most, there's probably at least one or two outings that involve people in your social circles. And what do those outings involve? Food? Alcohol? When you're trying to lead to a healthy lifestyle, maintaining friendships while sticking with your goals can be one heck of a problem. Or, your could try a few things to turn those friends into a resource!

5 Steps to a Healthy Heart

by Caitlin H,

Apr 25, 2022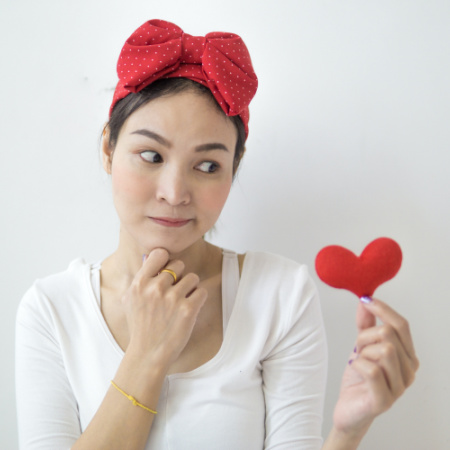 Exercise is often top-of-mind when you set out to boost the quality of your cardiac health.. While it's true that burning calories by engaging in something like walking or cycling can help with weight-loss, the real cornerstone of any successful "heart-healthy" plan is rooted in a balanced diet and healthy lifestyle.
So before you put all of your focus on physical exercises, let's see what other steps you can take to keep your heart pumping, and possibly add years to your life!
5 Ways to Love the Person in the Mirror

by Caitlin H,

Apr 18, 2022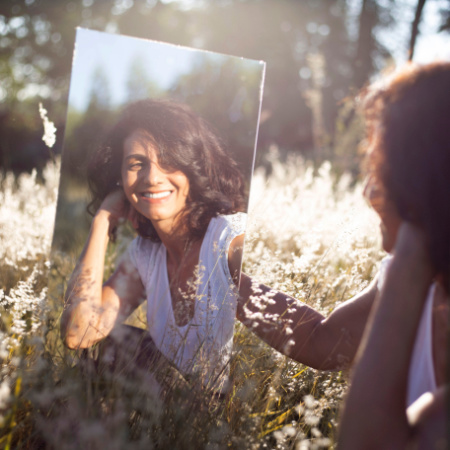 Feeling uncomfortable in our skin is a common thread shared by women and men alike, particularly those of us who are trying to lose weight.
Thankfully, there are steps you can take to turn your state of mind around and start to feel positive about yourself. Read on for five ways to fall in love with the person in the mirror.